True Wireless Earbuds Best Budget
True wireless earbuds' best budget has come a long way and now it's pretty hard to get your hands on the one that's worth your cash. Well-trusted brands like Apple, Samsung, and Sony are been in the audio market for years. Such brands are offering endless surprising features and continuously setting the bars high for newbies.
So ditch the pesky cables and enjoy workout-friendly noise-cancellation earbuds for superior sound quality. They offer an unbeatable combo of detailed audio, durability, battery life, and price tag. After poring over heaps of reviews, we have gathered some of our top picks for the True wireless earbuds' best budget in the market. Let's dive in!
Might be helpful: Food Banned Around The World
3rd Gen Wireless Airpods Apple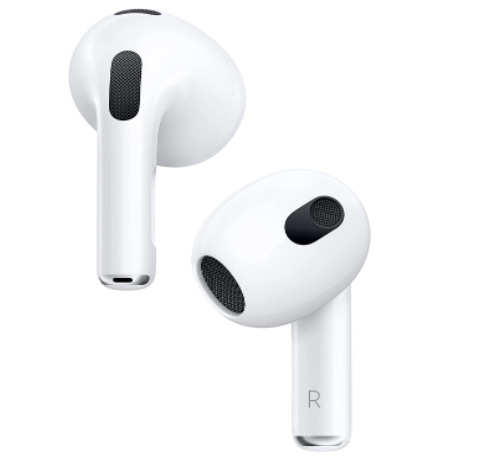 3rd Gen Airpods are an optimal choice for those who invest in the Apple ecosystem. This newest model offers an amazing handful of features with a customizable fit. They have got a sleek, iconic glossy, low-profile white design with short stems that comfortably sits in the ears over a longer period of time. The Airpods 3 is a worthy upgrade in terms of sound quality, connectivity, and price. Woefully, they lack the active noise cancellation property which most android earbuds have. The added new features include touch force sensors that allow squeezing in order to control playback music and calls.
Moreover, IPX4 water resistance, hands-free connectivity, and apple wireless charging case for AirPods set them apart from rival models. The spatial audio head tracking technology promises to provide a well-adjusted dose of ambient sound for more immersive results than their predecessors. There is a noticeable increase in the battery life with every version so it can last for more than 6 hours on a single charge. Lastly, this gadget has a deep integration with Mac, iPad, Apple Tv, and watch. Again you'll miss out on all iconic features if you're an Android user.
Beats Fit Pro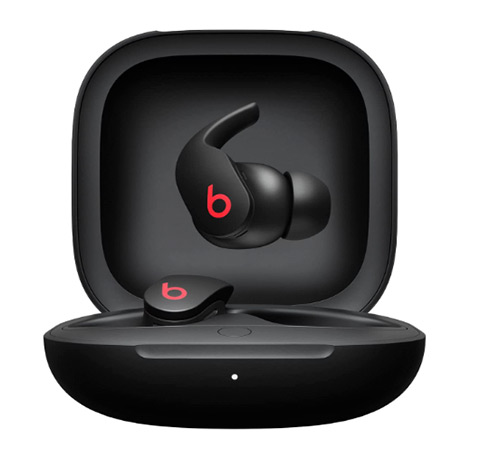 Beats Fit Pro doesn't deviate much from the Apple Airpods instead of funky secure-fit wingtips and active noise cancellation feature. Amazingly, Apple-owned brand 'Beats' launched Studio Buds and Beats Fit Pro in the same year. The latter one comes with premium features that are pretty much on par with Airpods Pro. The latest model has an ergonomic design, different-sized silicone earpieces that fit more snugly in the earbuds, and a miniaturized case with a charging cable that means no wireless charging.
Furthermore, the LED on the case shows the battery level and a quick charge feature is literally a lifesaver for long stretches of time. As it gives another hour after sticking the pair in a case for 5 mins.
The one-touch easy pairing is an appealing facet while the IPX4 water resistance makes it perfect for sweaty activities. Undeniably, the auto-play/pause is super responsive due to skin detection sensors and a couple of magnets, the same as Airpods Pro has. This feature saves the battery, improves the overall life, and prevents accidental activation when not in use.
Additionally, offer to toggle multiple features like listening modes, case battery level, and more at a glance with the beats app. Beats True wireless earbuds' best bass introduces this version in some impressive colors to make them more detailed and eye-catchy.
Jabra Earbuds Elite 3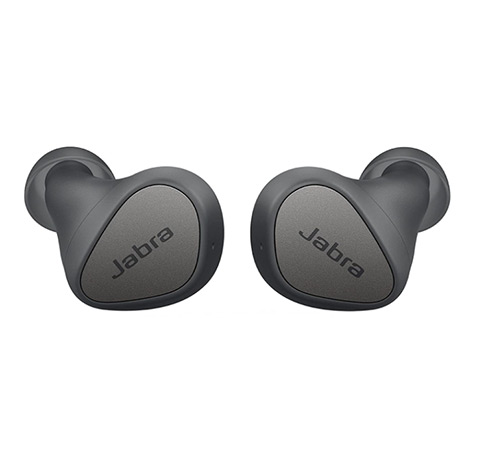 You can never go wrong with Jabra earbuds if you want fundamentals rather than frills or jazzy features. Elite 3 is armed with the iterative refinements that make it a perfect fit for gym freaks and music lovers. The design is not flashy but appealing with a comfy fit to keep the buds in place without any hooks or fins. You don't have to worry about the dust of hiking trails or being caught in the rain. Might be thinking why because it guarantees water and dust-resistant properties. Moreover, it comes equipped with a decent level of control due to the tap series and buttons for volume adjustment.
Look no further than Elite 3 because it's a beast when comes to sound quality, long battery life, and comfort. Though with this model, you can't expect active noise cancellation for ignoring external sounds. But guess what, it has a noise-isolating design that makes it ideal for listening to music. The Sound+ app compatible with Android and iOS is worth a download for adding extra features and easy pairing. It helps to toggle various functions like EQ presents, and HearThrough mode and also brings Spotify integration. The battery can last for 7 hours outside of the case. Unfortunately, the case doesn't hold up wireless charging which could be a little hassle if you're on a route.
Popular Recommendations: Skydio2 The World's Smartest Drone