Best Ergonomic Wireless Mouse On Budget
Are you looking for a way to ease your wrist pain after a long hectic day? Stop twisting your hands in pain because an ergonomic wireless mouse can be the best change you can make. Continuous mouse clicking and swiping, sooner or later cause pressure on your wrist that ends up with persistent stress injuries like Carpal Tunnel Syndrome or permanent nerve damage. All you need to do is invest some money in an ergonomic mouse to keep the morale and motivation high throughout the entire week.
An ergonomic wireless mouse with a handshake design and thumb rest adds a little spark to the everyday work routine. They fit comfortably in the contour of your palm and keep the hand in a neutral position as you navigate. Furthermore, there is ample gaming with wireless mouse choices that contribute to user comfort and easy button reachability. But making the right transition could be quite daunting. With each passing day, the design and functionality of these gadgets are becoming better and more convenient.
We're narrowed down some of our top picks along with their features to assist you in making a wise shopping decision.
Popular Recommendation: Samsung Freestyle Portable Projector
Logitech MX Master 3 Vertical Mouse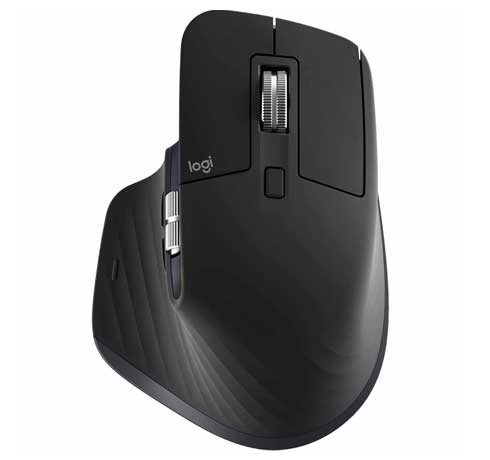 Logitech refines the design for different hand sizes and focuses more on control and speed in the latest iteration, MX Master 3. The electromagnetic scroll wheel, extra thumb support, and cross-computer control are the surprising features that will stand out to you.
Most notably, the buttons come up with an easy customization option to Logitech Flow software to create profiles for browsers and games. The overall design works pretty well to alleviate the pain and allow seamless switching among devices on the fly via Bluetooth or USB dongle.
Moreover, it offers ultra-fast speed and long battery life to win the spot alongside your desktop. The DPI has been increased to 4k precision and the darkfield tracking helps it to work on multiple surfaces including glass. Its versatile multi-device wireless connectivity and exceptional comfort make it an ideal fit for endless scrolling and gaming sessions.
Anker 2.4G Vertical Mouse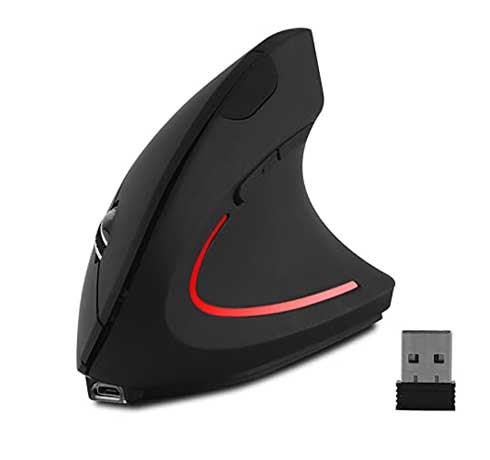 Anker has been manufacturing different tech gadgets for decades but this wireless vertical mouse is hard to replace. A decent choice for office work without having to worry about wrist stress. The sleek arrow-shaped mouse makes the grip even easier to move around.
It has responsive and reachable buttons with a scroll wheel in between that offers a variety of grip styles for a smooth workflow. The options software allows tailoring the control behavior, scroll, and pointer speed, according to your preference.
Additionally, the smooth black finish covering the sides didn't make hand sweat and encourages a neutral hold. The classy sculpted design is compatible with windows, macOS, and Linux.
Evoluent VM4R Wireless Optical Mouse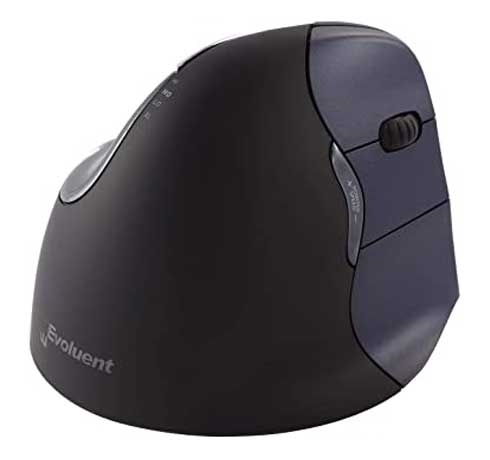 The company is primarily known for innovative ergonomic devices and stands out in the crowd due to a handful of innovative features. Evoluent made some wise decisions in providing an extraordinary fit and comfort on this mouse. This new and improved model works like a charm and gives added support due to its vertical design.
The incredible grip encourages low pronation and six buttons give more versatility for custom-made functions. Other than that, it comes with ample features to enhance productivity. Two thumb buttons and three low-force programmable keys line up with the fingers for a smooth glide.
The option to personalize the pointer speed is miles away from its competitors. Furthermore, it offers USB connectivity and incredible compatibility with Mac, PC, Unix, and Linex. The company is still improving the design and features to give a major blast in the upcoming models. Still, it considers the best wireless mouse for office work.
Must Read: Meeting Owl Pro – A Decent Choice as a Conference Cam